Trade: Welder
Employer: Max Ignatiuk, IGN Systems 
Location: Mission, BC
Crystine found welding online.
"I had kids and by the time I was 23, I had decided that I really just needed to pick something. I went online to the UFV website and looked at all the trades. Welding looked like the most fun. I'd never done it before, I'd never seen it done. I just decided that's what I was going to do."
She took a chance, made the decision to become a welder and stuck with it. That decision has guided her to a welding career that she loves, in the town she calls home, with her kids 8 minutes down the road from her workshop.
"As a mom, and I'm also the primary provider for my children, it was really important for me to find a job that was understanding and would be a really good fit. I do have to take care of my kids sometimes. Max is so great about the family stuff. He lets me make up the time and he knows I'm dedicated to the job."
Crystine's journey from school to welding at IGN Systems had a lot to do with STEP and her STEP Regional Employment Placement Specialist, Isabel. From resume writing to interview skills and financial support for equipment, "Isabel really just set me up for success," says Crystine.
"Isabel from STEP showed me a lot of improvements on that. Just really selling my skills. I don't like to talk about myself very much, so when you're writing a resume sometimes it's hard to be like 'Yeah! I'm so fantastic, I'm so great!' Isabel just showed me how to sell myself."
STEP helped prepare Crystine for her job search and interviews. Isabel also helped find Crystine the job with Max at IGN Systems.
"She's the one who set me up with this job. I would have never known that this was here. Max doesn't really put out there when he needs welders so Isabel is actually the one who put me in touch with Max and this job."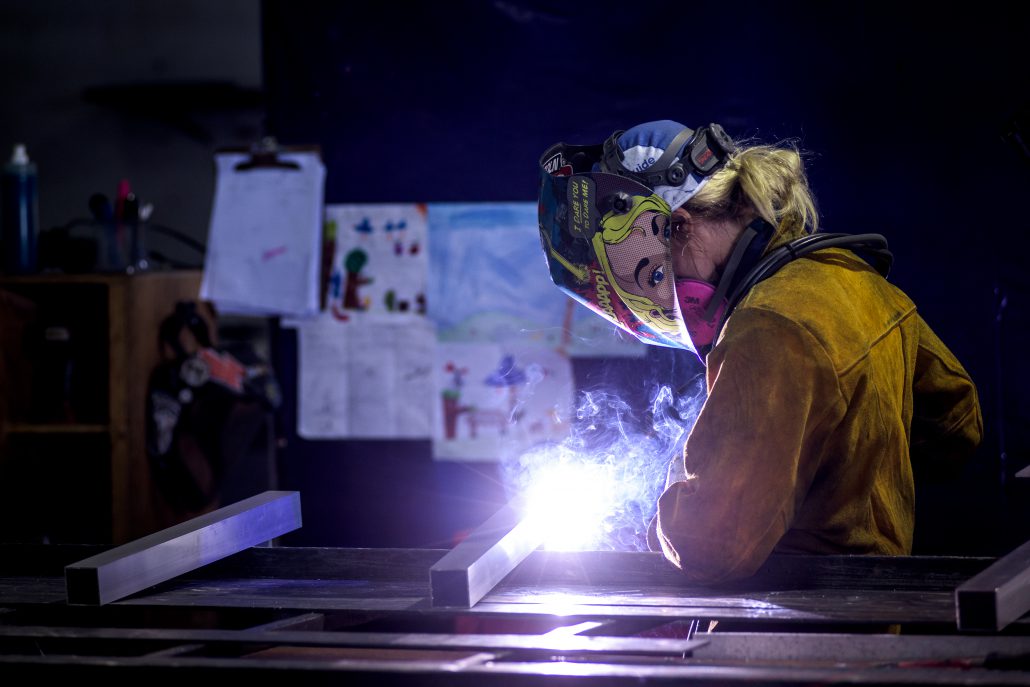 Moving into a new career can bring a lot of unknowns. Crystine had her concerns. "My biggest fear when looking for work was not finding something stable. I do have that extra worry about taking care of my kids and providing for them. Isabel finding me this welding job was just a godsend, really."
As for the future, Isabel is still helping Crystine. Crystine has plans to one day get her B pressure ticket and become a journeyperson, but she's not rushing anything.
"For now I'm just focused on doing a good job here and providing for my kids."
As for recommending others to STEP?
"Oh, 100 per cent, I tell everyone that they need to go through STEP. I wouldn't have found this job if it wasn't for them and I love it here so I want everyone to go through the STEP program."
---
https://www.blog.ww.w.stepbc.ca/wp-content/uploads/2018/06/crystine-welder-ign-systems-feature.jpg
773
1030
Skilled Trades Employment Program
/wp-content/uploads/2019/03/step_logo_dark.png
Skilled Trades Employment Program
2018-07-06 23:20:44
2019-08-06 20:16:53
Welder – Crystine Czerwinski